Regular price
$15.00 USD
Sale price
$15.00 USD
Unit price
per
Sale
Sold out
This aluminum-free deodorant applies as a mess-free lotion and dries as a silky-smooth powder.  This innovative lotion-to-powder formula protects against chafing and absorbs sweat while preventing odor.  Stay fresh with our subtle tropical fragrance to subdue odor.
Share
View full details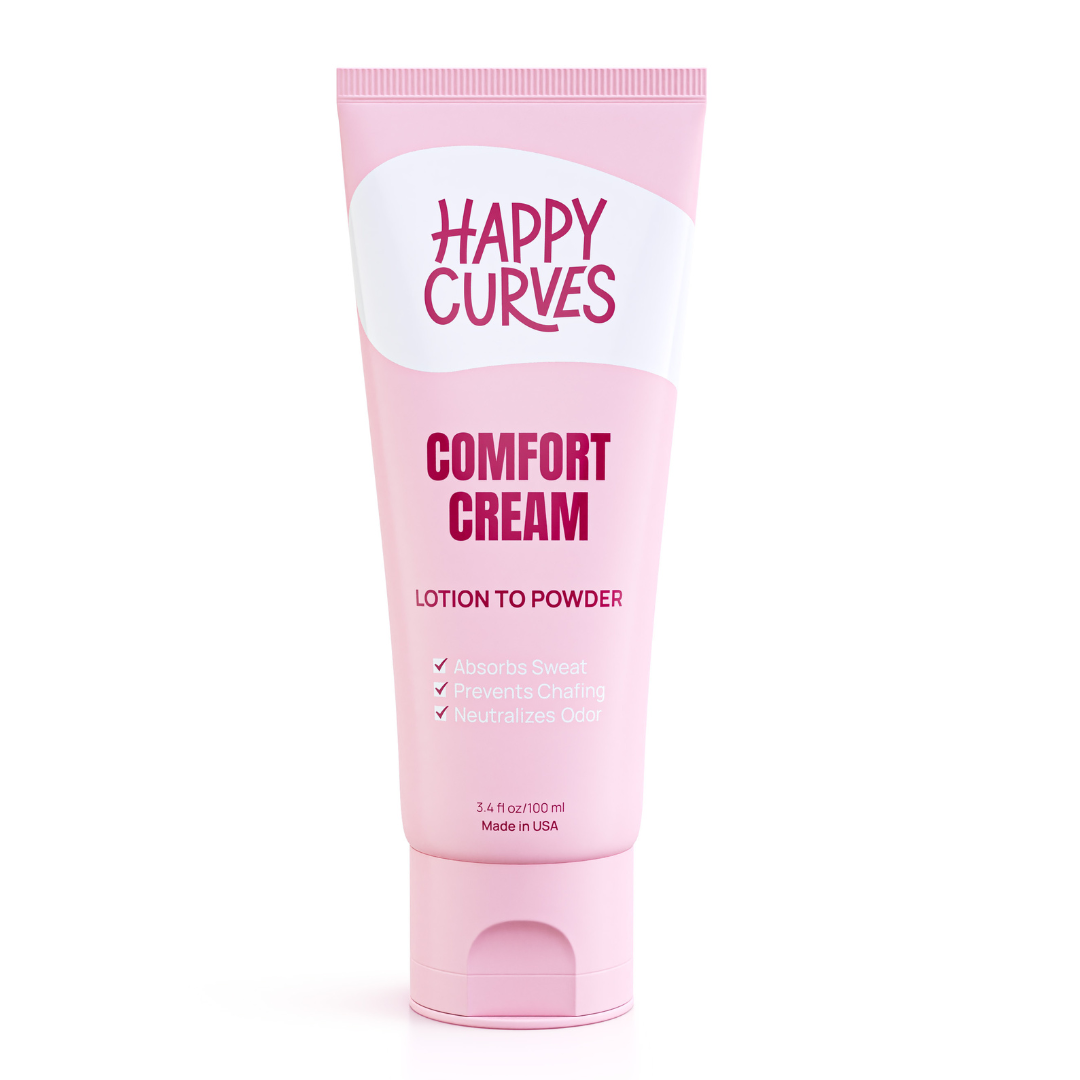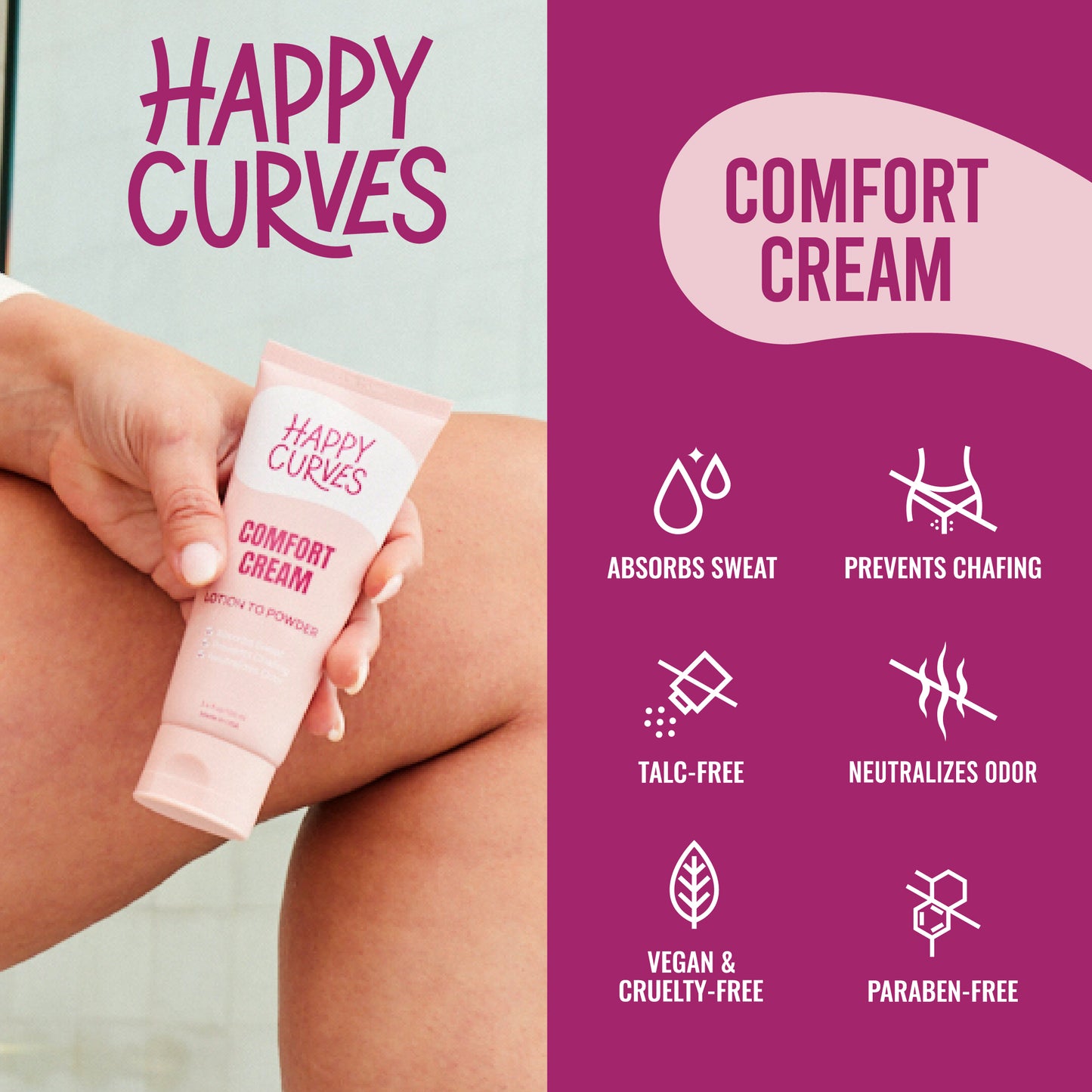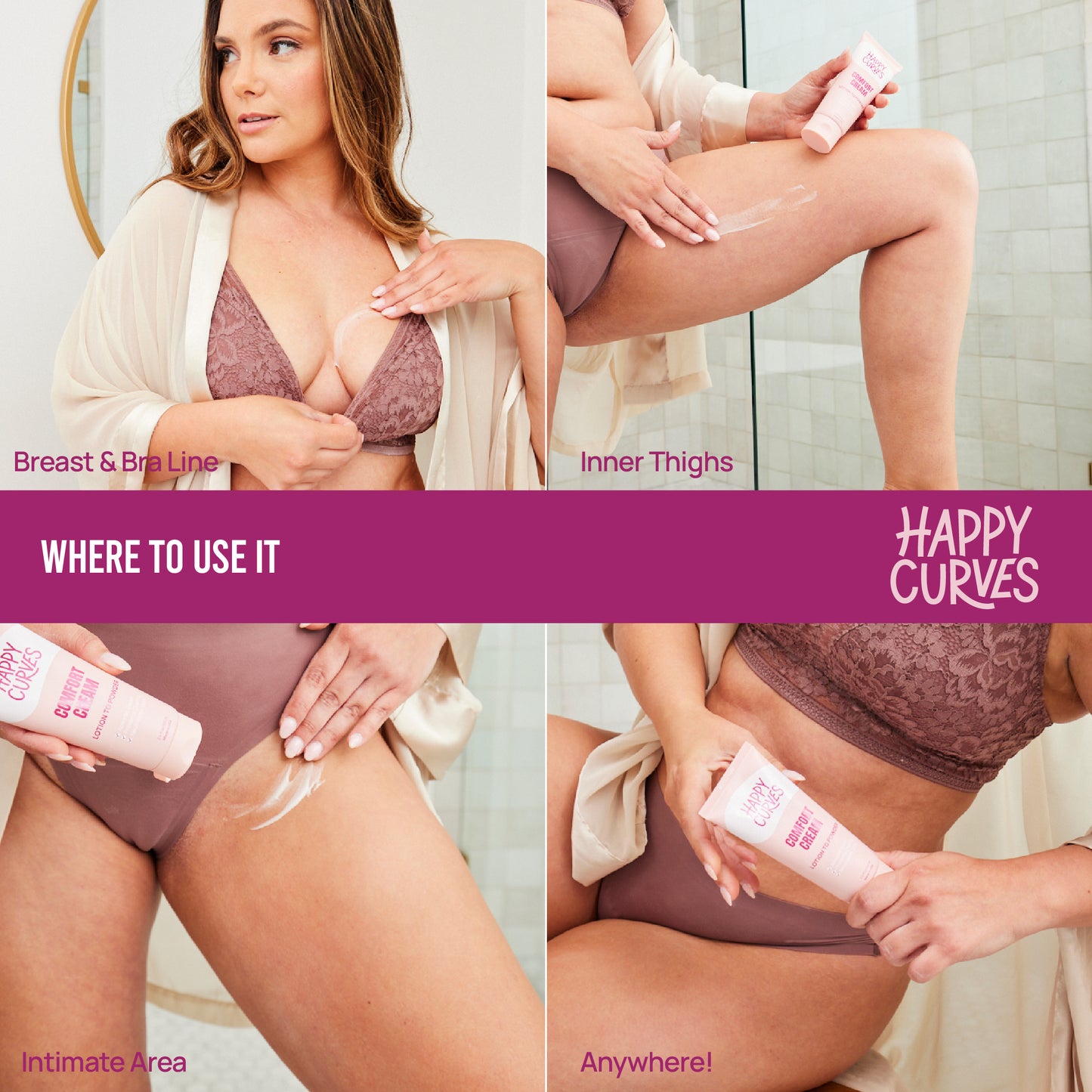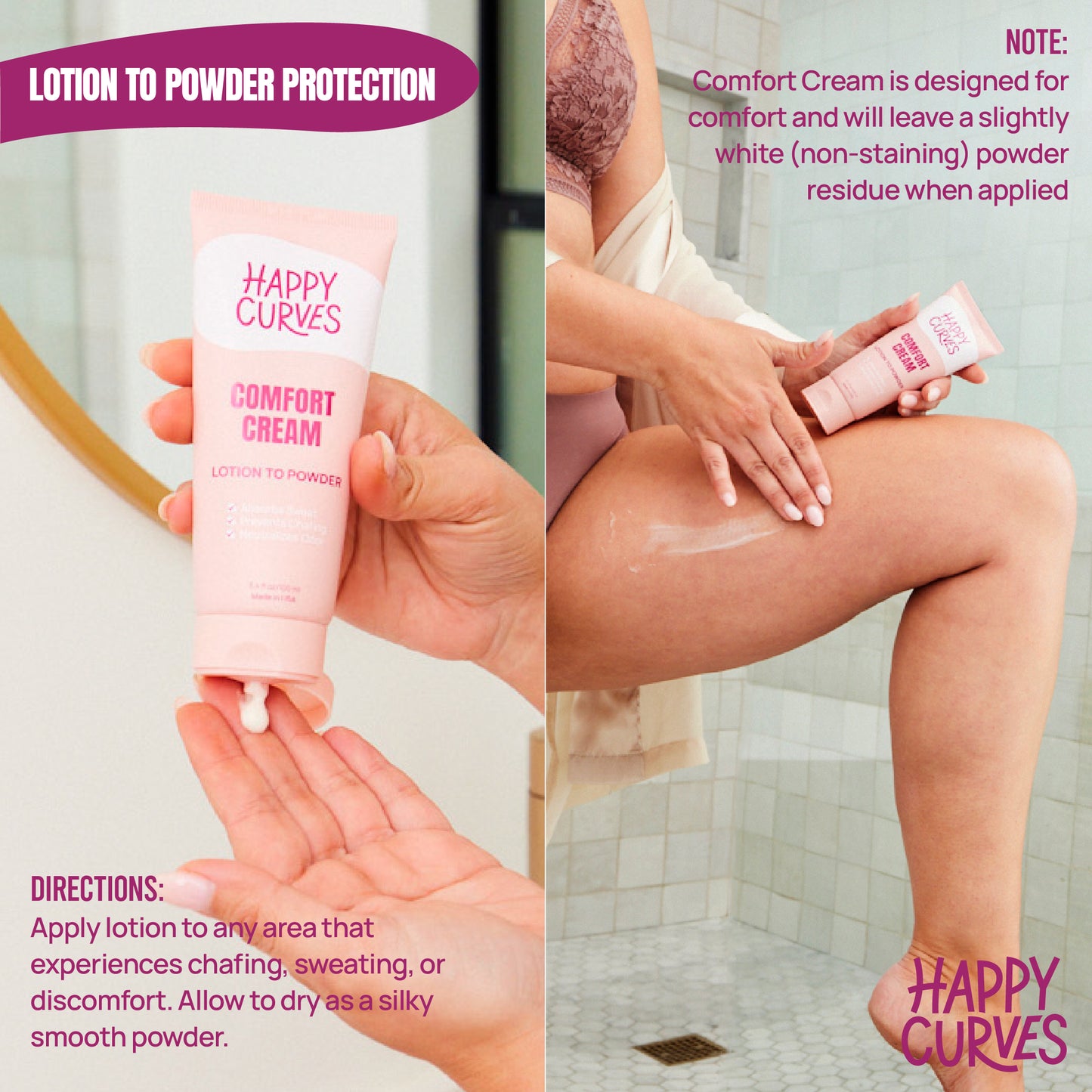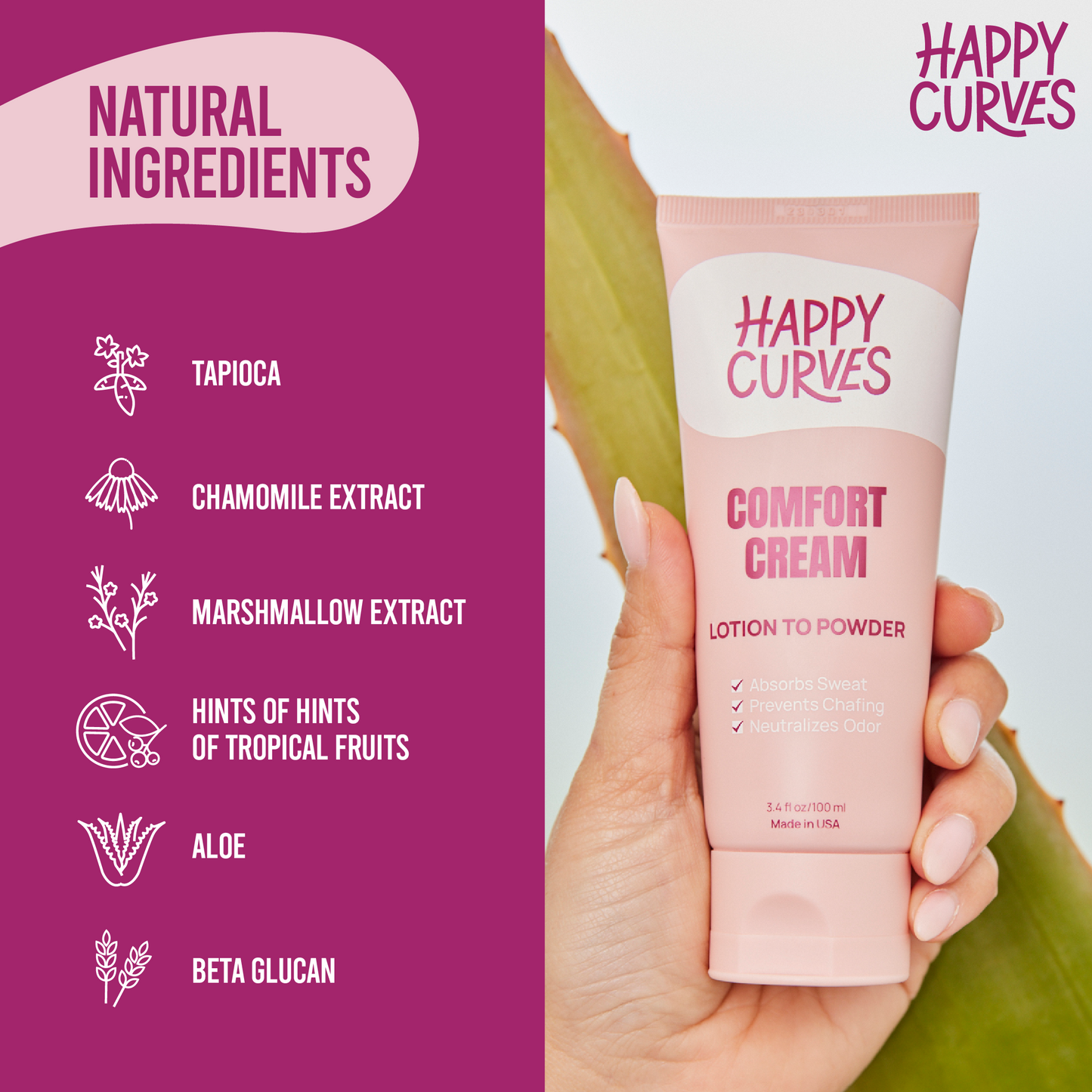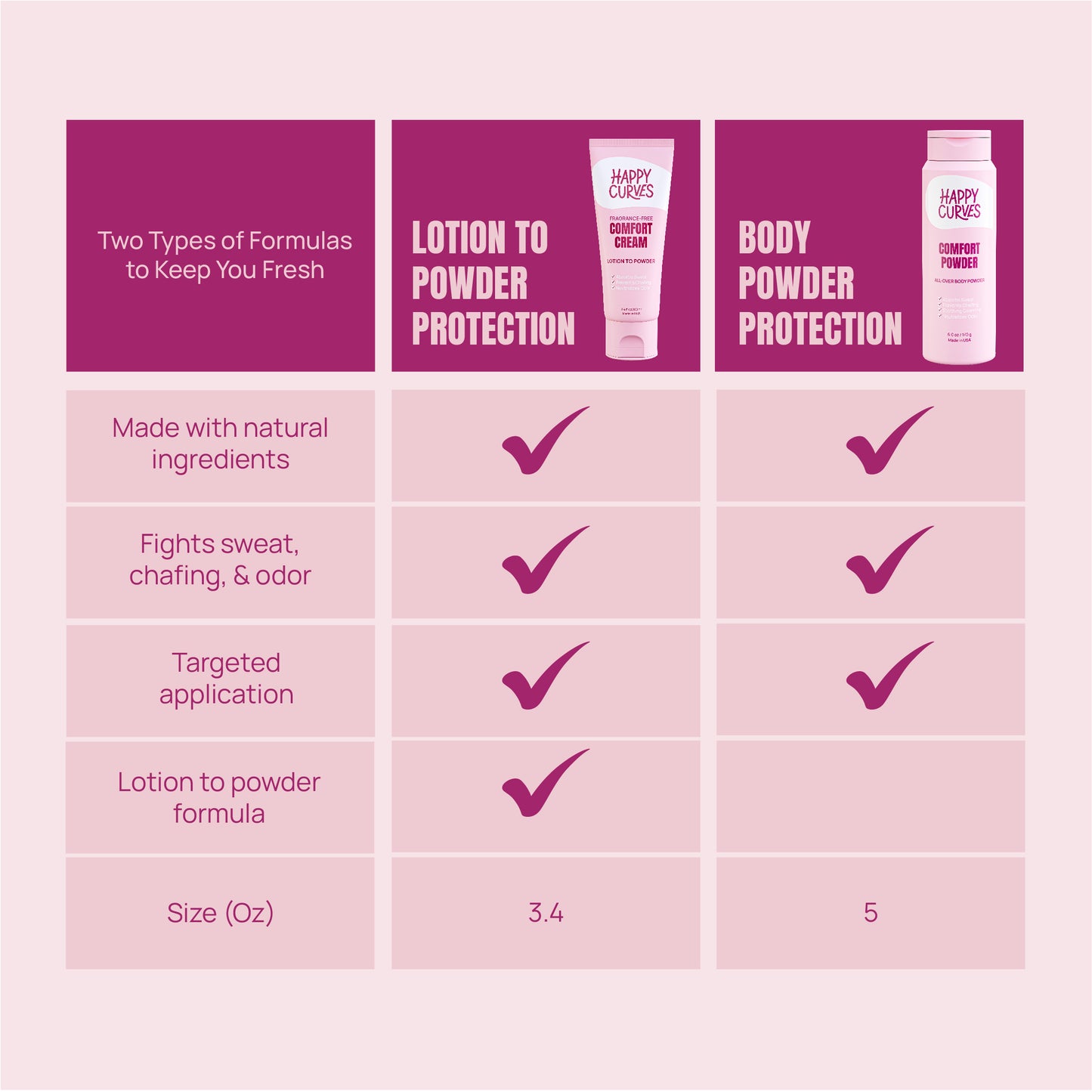 The best!!
I am in love!!! Works amazing!!
Comfort Cream - Happiness in Cream Form
Happy Curves Comfort Cream - Tropical Scent - smells amazing. Goes on smoothly and is soft to the touch on my skin. It really does help with thigh rubbing and I am so excited to use it when the weather starts to pick up in the summertime. I am an active mom and honestly using this cream around the house is a game changer too! It has helped with chafing and discomfort! Thank you! Highly recommend!
Great value and all natural!
One of the best things about this product is that it helps me minimize the amount of aluminum I put on my body. I simply put a little bit on my finger and rub it into the areas where I want to stay dry. Sure, it leaves a white residue, but I find it worth it for what the product accomplishes.
Works Great!
I got the male version of the product for my husband to try, and he loves it so i decided to give the women's version a try! If you're looking for a solution to keep you dry and fresh in the hot Texas heat, I would highly recommend giving this product a go. It works for me, and I'm confident it will work for you too!
Works like a charm
I wanted to give Lume a try, but the cost was a little on the expensive side. That's when I came across this fantastic product. The scent is quite pleasant, being light and clean with a hint of sweetness that's not overpowering. Be careful to only a small amount, about the size of a pea, and make sure to rub it in like a lotion. It leaves a slight powder residue, but it's totally worth it and there's no need to worry about any stains on clothing. I would highly recommend it!